There are a few things that impact the cost of T-shirts. The shirt itself, and then how many colors/locations you want to print. Each color/location has a $25.00 screen charge plus the cost of printing. Light colors cost more to print, as we print an underbase and then the color itself so it is a vibrant print. The more shirts you print, the less the screen charge will be an impact on the price.
This question is a function of personal preference. For price, we recommend the Gildan G500. It is an all cotton shirt, that holds its shape and seems to meet the needs of customers who want to wear and give away shirts.
A softer version of the G500 is the Gildan Soft Style. This shirt is a little softer and smoother and a little lighter, so is a great summer shirt. This is great for resorts, marina's generally places that want to sell a shirt.
Athletes like the wicking shirts, these shirts are all polyester and help with sweat, etc. They are very popular for out door events as they dry quickly.
We recommend that you come to our shop. 3125 Gresham Lake Road, Suite 105 and look and feel shirts. Our staff will help you determine which is the best shirt for you.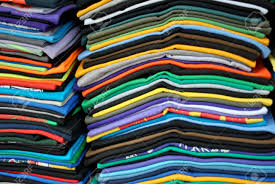 Turnaround at this time is about 2 weeks for screen printed shirts. This depends on quantity and how many colors there are. We can do quicker if required, and charge a rush fee for this service. Just let us know. We can often screen print Koozies locally much faster, as we stock 100,000 or so at any given time.