Your place for T-shirts, Hoodies, Hats, Koozies, Kids Clothes, Promotional Items
Kustom Screen Print is your screen print company.  We offer screenprinting of t-shirts, long sleeve shirts, sweatshirts, hoodies, koozies, etc.  We offer embroidery on hats, shirts, polos, etc.  We have multiple presses, dryers and embroidery machines, and the experience to run them.  We have  a fantastic art department that can help with your design.  We have been in business since 1998 and we run our business on the following principles: 
Fair pricing: We charge enough to stay in business, and enough to keep you in business.
Service:  We answer the phone, respond to emails, and do what we say we will do. 
Fast Turnaround:  We are extremely efficient and can turn large and small jobs around quickly.
We offer many brands including (but not limited to)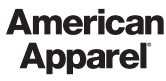 We offer many services, including, Screen printing, embroidery, masks and a full line of promotional products